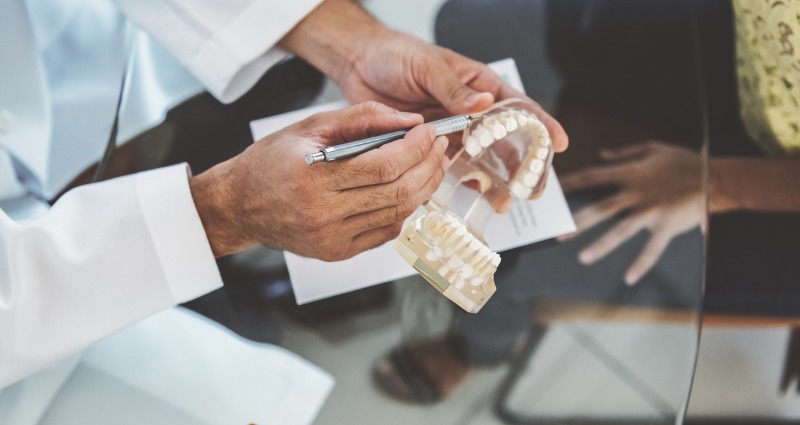 When you struggle with severe dental health issues, seeking orthodontic services should be the next step. Working with an orthodontist becomes vital as you get an effective path to addressing your problems. When you visit a dental care clinic, the specialist will develop a treatment plan for you. The treatment plan helps address the problems and find long-term solutions in the process. These are the things to expect from an orthodontic treatment plan.
Initial Consultation
An effective orthodontic treatment plan starts with an initial consultation. This is where the orthodontist and the patient get to know each other. During the consultation, the patient states their problem and how they feel. The orthodontist helps you understand the dental health issues and the steps to take. You also understand the treatment plan, the procedures, and the costs involved. Getting through the initial consultation prepares you for the upcoming procedures.
Intensive Evaluation and Assessment
You should expect intensive evaluation and assessment in your orthodontic treatment plan. Note that evaluation and assessment help the dental care specialist identify the problem, address it, and come up with solutions. In most cases, the patient will get mouth and dental x-rays, among other exams, to determine the problem. You should also expect to deal with different specialists in orthodontic evaluation and assessment. You should understand that through effective evaluation and assessment, identifying and addressing secondary medical emergencies becomes easier.
Teeth Removal and Placement or Jaw Adjustment
Depending on your dental health problem, you should expect teeth removal and replacement or jaw adjustment. Note that orthodontists are specialists in treating malocclusions. This means they can handle any related dental health issues, including sleep apnea. If you suffer from various dental health issues, teeth removal is among the procedures to expect. You can also get a tooth replacement, especially when you consider dental implants. During the initial consultation meeting, the orthodontist will take you through the procedures.
Fixing, Adjusting, or Removal of Dental Appliances
There is also fixing, adjusting, and removal of dental appliances. Braces and Invisalign are among the appliances you should expect from an orthodontic treatment plan. An orthodontist will explain and make you understand the relevance of using dental appliances. You also get adjusting and removal services for appliances you fixed before. You should expect to learn dental appliances maintenance tips from the orthodontic treatment plan. You get proper guidance to help address your dental health issue and retain your smile through the orthodontic treatment plan.
Aftercare Services
After your orthodontic treatment, you still need proper monitoring and, in some cases, medication. Aftercare services, therefore, have become vital. You should expect to receive proper aftercare services in your orthodontic treatment plan. A Denver orthodontist will take you through the aftercare needs and the services to receive. Getting the best from an orthodontic treatment plan becomes possible when you keep up with proper aftercare services. Also, understand that aftercare needs vary with patients and depend on the dental health issue you are treating.
An orthodontic treatment plan is vital in addressing related dental health issues. A proper plan is an avenue to address the issues and get long-lasting solutions. You should, however, learn the things to expect, as highlighted above, to get the best from your orthodontic treatment plan.